My Blog
Posts for category: Uncategorized
By Sikka Dental
December 30, 2018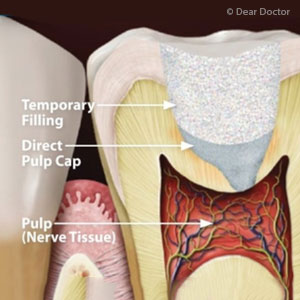 There's one sure thing about tooth decay: you can't ignore it. In fact, the best outcomes result from finding it early and treating it before it enters the pulp in the center of the tooth, often a filling or similar treatment.
If it does advance to the pulp, you may need a root canal treatment to save the tooth. This is a moderately invasive procedure where we access the pulp and root canals, tiny passageways leading to the root and supporting bone. We then remove all the diseased tissue and fill the empty pulp chamber and root canals with a special filling. Later we'll crown the tooth for added protection against future infection or fracture of the tooth.
But there's also another less-invasive method than a root canal called pulp capping. It's only appropriate to use, however, if the pulp has become exposed or almost exposed by decay, but hasn't yet shown signs of disease.
Pulp capping can be either direct or indirect. We use direct pulp capping if the healthy pulp has been exposed by the disease process. We first isolate the tooth from the rest of the mouth to prevent contamination and then proceed to remove all of the tooth's decayed dentin structure. We then apply a biocompatible material directly over the pulp to protect it from further decay and to facilitate healing. We then restore the tooth, usually with a filling, to its proper function and life-like appearance.
When the pulp is threatened by decay but not yet exposed, we may then use the indirect method. In this approach we first remove most of the decayed dentin, but leave a small amount next to the pulp to keep it covered. We then treat this remaining dentin with a material to help it heal and re-mineralize, followed by a temporary filling of the tooth. A few months later we'll remove this filling and inspect the treated dentin. If it has regenerated sufficiently, we remove any remaining decay and permanently restore the tooth.
As we said, pulp capping is only used with patients with deep decay whose pulp tissue is healthy. But when we can use it we can avoid some of the permanent alterations that often come with a root canal treatment and still save the tooth.
If you would like more information on treatments for tooth decay, please contact us or schedule an appointment for a consultation. You can also learn more about this topic by reading the Dear Doctor magazine article "Pulp Capping: A Procedure that May Save a Decayed Tooth."
By Sikka Dental
May 13, 2016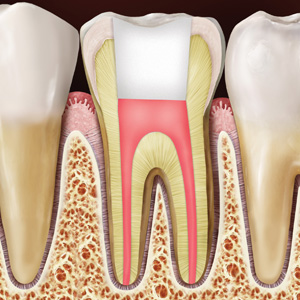 One of the most effective techniques for saving decayed or injured teeth is the root canal treatment. Yet when many people hear they need it, they become nervous at the prospect.
Much of this stems from a common misunderstanding that undergoing a root canal is painful. It's not — today's anesthetics are quite effective in numbing pain during a procedure, and mild pain relievers like ibuprofen are usually sufficient to manage any discomfort afterwards.
In fact, a root canal treatment relieves pain caused by decay within a tooth. As decay progresses, it can enter the interior known as the pulp, which contains bundles of nerves and blood vessels. It attacks these nerves causing pain and infection. If the infection progresses through passageways known as root canals that are in the roots of the tooth, the pain can intensify. More important, the tooth is in danger of loss as the root and connective tissues that hold the tooth in place are injured from the spreading infection.
During a root canal treatment, we access the pulp by drilling a small access hole, usually in the biting surface or in the rear of a front tooth. Once we enter the pulp chamber we remove all the contaminated tissue. Once thoroughly cleansed, we fill the empty chamber and canals with a special filling (usually gutta percha) to prevent future infection. The access hole is then sealed and at a subsequent visit we strongly recommend placing a permanent crown to provide further protection from damage to the tooth.
Root canal treatments are quite common. All general dentists have been trained in endodontic treatment and can perform most types of procedures. More difficult cases (like a complex root canal network that may be hard to access) may require the services of an endodontist, a specialist in root canals. Endodontists use advanced techniques and specialized microscopic equipment to treat complicated situations.
It's actually good news if we recommend you undergo a root canal treatment — it means your tooth has a good chance of survival once it's disinfected and the decay is removed. But don't delay: the sooner we can treat your tooth, the better your chances of a healthy outcome.
If you would like more information on root canal treatment, please contact us or schedule an appointment for a consultation. You can also learn more about this topic by reading the Dear Doctor magazine article "Common Concerns about Root Canal Treatment."
By Sikka Dental
July 09, 2015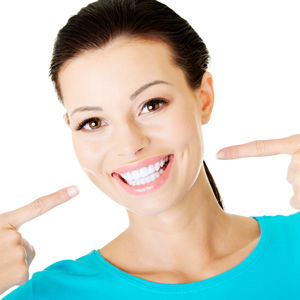 There are many reasons why teeth may need a whitening treatment to achieve an appealing brightness: what we eat and drink, natural aging, genetics, and the lack of dedication to oral hygiene can all play a role in how we look.
For vital (living) teeth, there are basically three different options for teeth whitening, and we'd be happy to help you decide which is right for you:
In-office tooth whitening: The fastest way to get your smile radiant. A high concentration of a peroxide gel solution is applied directly to the tooth surface. Gums and other soft tissues are completely protected for your safety. This technique is excellent for whitening deep surface stains as well as general tooth whitening. This professional treatment requires the least amount of time to achieve the desired whiteness.
The professional take-home option: Custom-made bleaching trays are prepared by our office. This technique is convenient and less expensive, but the desired whiteness will take longer to achieve than the in-office option.
Over-the-counter products: These offer the least expensive option but use weaker whitening agents. For example, whitening strips, like the ones advertised on television, are popular and easy to use but will generally take the most time to achieve the desired success. Also, even agents that are not the strongest available may cause damage to teeth if used inappropriately and without professional supervision.
While there are normally no serious side effects after professional whitening treatments, there is a potential risk of tooth sensitivity and gum irritation. If either one or both of these occur, it should disappear within a few days.
It should come as no surprise that bleaching is not permanent. The whiteness will fade eventually depending on your diet, habits, hygiene, etc., but it usually will last at least six months — more often up to two years. Obviously, if you avoid drinking coffee, tea, or red wine, don't smoke, and have a diligent oral hygiene routine your results may last longer.
Advertisements for teeth-whitening products are everywhere. If you have any questions about what you see, or simply want to do a reality check on their claims, please contact us or schedule an appointment for a consultation. You can learn more about this topic by reading the Dear Doctor magazine articles "Teeth Whitening: Brighter, Lighter, Whiter...," and "Important Teeth Whitening Questions Answered."